« Nazad
MUNRO HOUSE B AND B
202 MAUMEE STREET, 49250 ,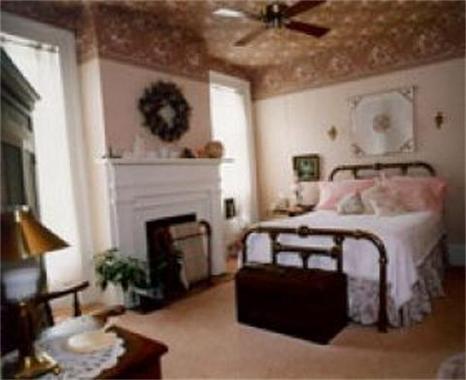 MUNRO HOUSE B AND B - Opis
Stil hotela MUNRONastavak HOUSE B AND B je Povoljan, a pruža pun komfor i usluge kao što su: Besplatan parking, Klimatizovano. Pozicija ovog hotela je jugoistok za grad Jonesville, a nalazi se u ulici 202 MAUMEE STREET, na samo 3 minuta hodom od centra grada.Možete da se opustite zahvaljujući pogodnostima koje nudi hotel, kao što je na primer masaža. Pripada hotelskom lancu IR.Korisne informacije:U ovom hotelu biće Vam na raspolaganju besplatan parking.

MUNRO HOUSE B AND B tip(ovi): Povoljan
Ovaj hotel je deo lanca: IR™
MUNRO HOUSE B AND B sadržaji i usluge
Parking:
Besplatan parking(Pronađite hotel sa Parking za Jonesville)
Osnovno
Obroci za grupe
Kontinentalni doručak
Plan obroka na raspolaganju
Data port
Zabranjeno pušenje
Besplatan doručak
Bed & Breakfast
Klimatizovano
Aktivnosti u blizini
Spa i bazeni

6,6 km

George Roche Field House - Hillsdale College:

35,9 km

Jackson Y-Center:

Muzej

34,5 km

Brueckner Museum and Gladsome Cottage Museum:

21,8 km

Mann House:

29,3 km

Michigan Space Center:

12 m

Grosvenor House Museum:

29,8 km

Gardner House Museum:

32,7 km

Ella Sharp Museum:

16,3 km

Conklin Antique Organ Museum:

28,3 km

Wing House Museum:

29,1 km

Hudson Museum:

Golf i drugi sportovi

35,4 km

Windwood Hollow Golf Course:

10,5 km

Hillsdale Golf Country Club:

30 km

Hickory Hills Golf Course:

31,9 km

Cascades Golf Course:

28,7 km

Country Club Of Jackson:

29 km

Blackberry Patch Golf Club:

31,8 km

Cascades Championship Golf Club:

35,1 km

Tomac Woods Golf Course:

19,1 km

Concord Hills Golf Course:

29,6 km

Evergreen Golf Course:

32,7 km

Cascade Short Course Driving Range:

27,8 km

Devils Lake Golf Course:

32,4 km

Ella Sharp Park Golf Course:

30,9 km

Arbor Hills Country Club:

31,9 km

Iyopawa Island Golf Course:

33,5 km

Burr Oak Golf Course:

31,9 km

Devils Lake Golf Course:

32,8 km

Sharp Park Golf Course:

30,7 km

Irish Hills Short Course Range: